Angeles A-gogo bar
Stripes Bar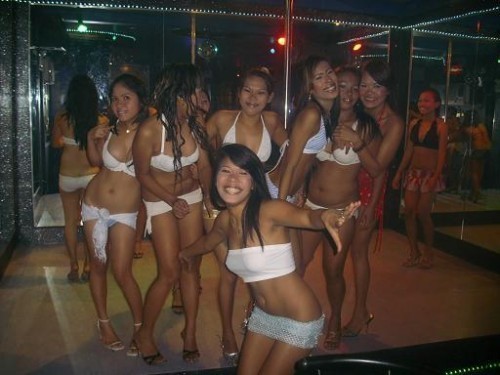 Stripes Bar
Escario Street near Capital
Cebu City, Philippines
Updated March 2011
A small but fun little bar located off of Escario Street in Cebu, Philippines, Stripes is under new management and working on getting its act in order. Past reviews of this club were So-So at best. You still hear good comments and bad comments about the club. I guess it's all about personal choice and taste.

Stripes Bar has a handful of girls working the club on any given evening. You can count on 20 to 25 bargirls to grace the stage and floor during the night. Quality of the girls ranges from night to night. On some nights there are some real lookers, and on other nights you won't be impressed. This is what you get with small bikini bars in Cebu, as KTV clubs like Infinity KTV or Arena KTV cator to the better looking girls, of course all higher priced.

Stripes Bar does get high reviews as to its food. Recently taken over by a foreigner in 2010, the kitchen has gone a renovation and they are cooking some great burgers. It's hard to find a good burger in Cebu so this is one of the better parts of this club. There is a restaurant downstairs, so you can order food while you drink at the club.

As you can see by the girls in the video dancing, there are some occational hotties that grace the stage. So, it's worth the 60p beer and a taxi ride over to the Capital area to see what is offered at the club. As most clubs have the better talent on weekends, this club is more of a place to have a drink and move on. However, prices here are very competitive. Customer drinks, ladies drinks and barfines are very cheap, so you won't spend a shit load at Stripes Bar during the evening. 700p will allow you to take a girl out of the bar for some all night fun. That is way cheaper than most of the clubs in Cebu. The bar provides plenty of places to sit. You can choose to sit either at the bar, or out in the lounge with the girls.


Philippine sex Club