Angeles A-gogo bar
Gate 3 Casa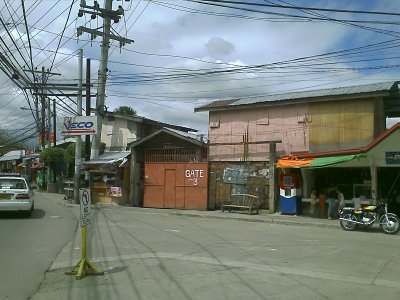 Gate 3 Casa
Banilad
Cebu City, Philippines


Updated August 2010:
Right down the street from Jaguar KTV is one of the best known Casa's in Cebu called Gate 3. Casa's are homes, where over 40 to 50 girls, mostly those women looking to find a place to live and way to make money. You'll hear these stories of Casa's being a place where college students work to pay their tutition, but if you met these gals, you'd think they were more of the province girl types.

If you are interested in seeing a Casa, your cab driver will most likely know where to take you. Just say, Gate 3, and they'll get you there. The reason it's called Gate 3, is when you enter the small complex, it is guarded by a large gate that is opened when a taxi comes in. It's nice if you want to be discreet, because you go into this small parking area where no one can see you enter or leave. After the taxi is in, you'll be escorted in a room. Sometimes the room is filled with women, and sometimes, the women come in, or are called, much like at the Chicken Ranch or Mustang Ranch in America. The girls come in, sit down, and start talking in Visayan. Some look interested, and others not so interested.

The cost is around 3000p to take a girl out, and that's it. No tip is usually given, as the girl will make a portion of that barfine. It's interesting to go to Gate 3 or any Casa for that matter, but in our opinion, it's always more fun to go out to the bar and look at the girls in string bikini's dancing on stage.
Philippine sex Club