Angeles A-gogo bar
Club Firehouse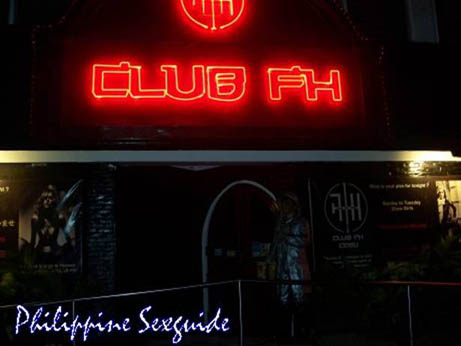 This is the outside of Club Firehouse. It sits on an alley just off Jones Avenue about 3 blocks from Osmean Circle
Club Firehouse
Jones Avenue
Cebu City, Philippines


Updated February 2009:
Club Firehouse is located just off of Jones Avenue about 3 blocks down from Osmena Circle in downtown Cebu. This club sits off of Jones avenue in a little alley, so it's difficult to find. The club is well lit outside, and it's not dangerous to get too, as there is an outside pool table/bar that sits along the alley. The club interior is nice, with a stage located behind the bar with dancers on it. Bargirls sit off to the left and some will approach you for a drink when you sit down in the bar.

The quality of the bargirls when we entered pretty bad, with only one or two 7's and the rest maybe 5's. However, it's a nice place to escape the hot temperature and chat with some nice Cebuana's after a long day of work. The last couple of times in Cebu , the club was desperate for action, with only a handful of Japanese or Korean customers entering the bar to check out the talent. The club lacks energy, maybe some music and some more impressive lights would liven it up a bit. It is also out of the way from most other ago-go's, with the SilverDollar maybe 2 to 3 blocks away as the nearest competitor.
Philippine sex Club