Angeles A-gogo bar
Club mermaid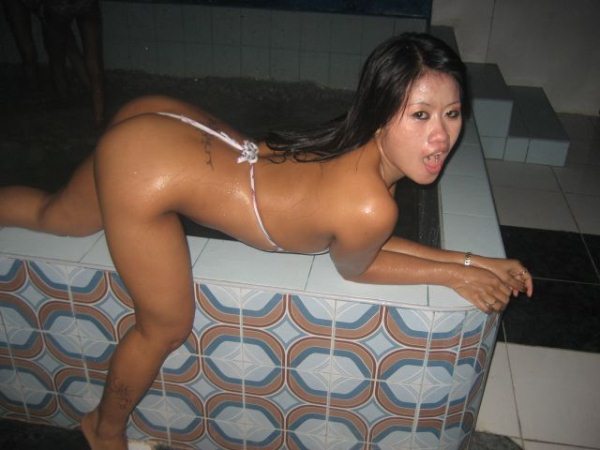 Club Mermaid
Lapu-lapu
Cebu City, Philippines


Updated February 2009:
Located near the Mactan Island Bridge sits a medium sized Gogo Bar called Club Mermaid. Opened in September of 2008, this club cators to Mactan Island Travellers (mainly Korean and Japanese), as it sits closer to the Mactan Island Hotels and Resorts. Lapu Lapu is fast becoming a place for good bargirl and barfine action, and Club Mermaid is one of those places.

The club doesn't look so inviting from the outside, but it's like most Filipino bars, not so good on the outside, but comfortable on the inside. The club is done in an aquatic theme, with fish and undersea murals painted on the wall, and a big old sauna pool at the back of the bar. The club must have been a massge parlor before. The bar sits on the right hand side of the bar, and a stage lines the left hand side of the club.

Bargirls are abundant here, probably 30 to 40 on any given evening. They either dance on stage on the left hand side, or play in the pool towards the back of the club to entice customers. The girls wear string bikini's which adds to the excitement of them playing "WET" in the tub.

On any given evening, you'll find some sexy bar girls here. We've had luck barfining girls from this club for our sister websites - www.piteens.com and www.filipina18.com - So, you can find some pretty girls here, who are cute, charming and fun on a barfine.

Ladies drinks are 200p each, which is cheaper than some of the larger clubs more sophisticated clubs in Cebu. A San Miguel will cost you about 70p. The barfine is around 3500p, which is probably due to it's location near the Mactan Resorts.

All in all, the talent is good, the club is fun and comfortable, and we highly recommend this club.
Philippine sex Club