Angeles A-gogo bar
Juliana NightClub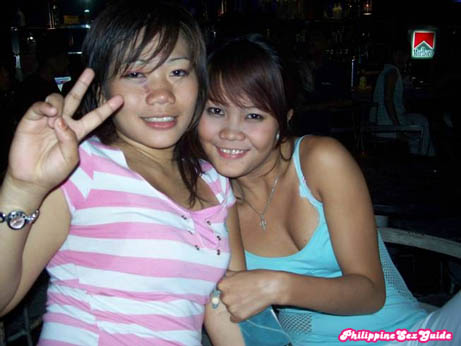 Two twin sisters spending some time after hours at Juliana Nightclub in Cebu, Philippines.
Juliana NightClub
Mango Square
Cebu City, Philippines


Updated February 2009:
If you haven't had luck finding a cheap date at one of the many KTV or Bikini Bars in Cebu, then why not try a freenlancer at one of the hotter clubs in Cebu. The Juliana Nightclub is a dance bar that is hopping every night until 5:00am in the morning. After hours in Cebu can be just as fun as working hours, as clubs like Juliana and Pump Disco stay open for the late late late crowd. Juliana is a hard pumping disco located near Osmena Circle right outside of Mango Square Mall. Mango square has a number of restaurants, comedy clubs and KTV bars that attrack many foreign customers. Juliana attracts a lot of cute Pinay gals, most of them coming in after hours, after work lets off.

There is an entrance fee for most foreigners, however it's relatively cheap – 100p. Once you get in, you'll feel the hard pumping music, and see tons of cute gals dancing on stage, or sitting at their table waiting to go dance on stage. There a lot of cute gals, most approachable and most interested in getting a free drink and meeting a foreigner. Why not ask, if you are interested, you never know if a girl will come sit with you or not. Stop after hours at Juliana as it is the hottest place in Cebu for after hours fun..
Philippine sex Club