Angeles A-gogo bar
Hot Rods Bikini Bar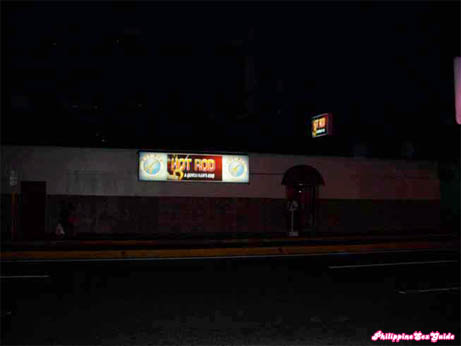 This is the outside of Hot Rods Bikini Bar
Hot Rods Bikini Bar
Mango Avenue
Cebu City, Philippines


Updated March 2011:
It's been about a year since we updated the review on Hot Rods Bikini Bar on Mango Avenue in Cebu, Philippines. The club has been around about 2 years, replacing the former Black Hole Bar. Lets just say, the club has seen vast improvements since it was renamed.

If you are one of those lovers of bikini bars (like the Angeles City style clubs), you'll love Hot Rods. This bar is one of the most affordable place on Mango Avenue and in Cebu for that matter where you will get the most BANG for your buck - no pun intended. The club owners who bought and renamed the club have improved the talent tremendously. The bargirls now look more like 7's and 8's rather than the 5's and 6's since we last visited the club in 2009.

The club opens up around 7:30pm-ish, but the place really doesn't start hopping until around 8:00pm to 8:30pm. Drinks and Ladies Drinks prices are among the cheapest in Cebu. Couple that with the low 1800p barfine price, and you have a recipe for a reasonable time out on the town. It is very possible to meet a girl for barfine here, and you'll expect to tip her 1500p to 2000p for the evening stay.

The club is much larger than most of it's counterparts on the same side of the street. It's roomy with multiple dance stages. It's got a main stage behind the bar area right where you walk in. There is more dancing over to the left with some more comfortable seating. The club is kept clean so you dont' feel uncomfortable while partying. For the price, the girls and the location, Hot Rods is a place you have to stop by and see for yourself.


Philippine sex Club