Angeles A-gogo bar
Dimples Bikini Bar - Cebu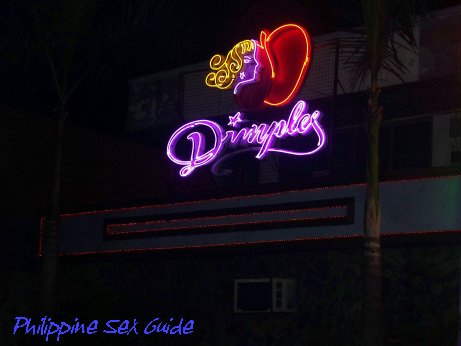 Outside Entrance to the Dimples Bikini Bar - Cebu
Dimples Bikini Bar - Cebu
Mango Avenue
Cebu City, Philippines


Updated February 2017:
Dimples is the sister club of the Dimples in Makati , Philippines. It sits right in the heart of the Bikini Bar row of clubs on Mango Avenue. This club is a very nice club to go drink and have fun. The barfine is expensive. Like its Makati counterpart, the barfine is 3000p. Sitting next door to Dimples is a club called Papillion. Above the club is Love City , a KTV bar and nightclub.

As mentioned above, Dimples is a great club for drinks and meeting a sexy Bikini bargirl. The club has a hot group of models, some young with most in their low to mid 20s. The prices are steep for both drinks and barfine here, but you will find a sexy bargirl to take out if you stop by here.

The club is a comfortable club, with bar stools near the dance floor and stage, and couchs near the back. If you meet a gal, you can sit down with her and get comfortable in the back. Having a drink wont set you back much, as the prices are current with most other clubs in the area. If you're up for something a little bit nicer, and some beauties to meet and barfine, than Dimples is the place for you.
Philippine sex Club