Angeles A-gogo bar
Erik the Red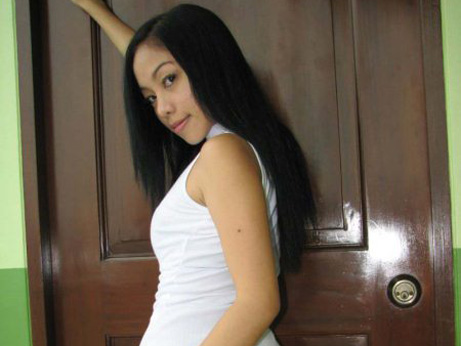 Well known Philippine porn star Bianca worked at Arena KTV

Arena KTV Lounge
3rd Avenue, North Reclamation Area
Cebu City


Updated: April 2017

Arena KTV or Arena Club in Cebu, Philippines is still one of our highest rated clubs in the Philippines. The Philippine Sex Guide prefers the higher end clubs over the cheap smaller bikini bars, because of the quality of the women in the bars. Arena KTV doesn't dissappoint, featuring over 60 plus beautiful full figured Cebuana's ready to entertain you in more ways than you can imagine.

A night out at Arena will set you back around $200 US dollars, which includes your drinks, fun in the club, and a barfine and tip of one of their lovelier young ladies. If you visit the club, you'll find a montage of guests, ranging from Filipino, to Chinese, Japanese, Korean and Caucasian. Almost all the girls in the clubs are 8's and 9's. You won't find any 5's or 6's here.

The club layout is incredible. As you enter the club, you'll see dual sets of stairs going to an upper level on the right and left. These stairs lead up to private KTV rooms, where you can take a dancer/gro for only 1500p. Just around the staircases to the back leads you to the bar and dance stage. The stage is long, and the seating is ample with cush leather couches to keep you comfortable. The stage, which comes out on an island toward the seating area allows the girls to dance and get naked right in front of you. The lighting and music is incredible, very well done, with individual girls dancing one at a time. Not all girls get naked, but some do.

The KTV rooms allow you to get more comfortable with your dancer, as well as provide you some intamacy where you can cuddle up and fuck around if you want. The KTV rooms are not a bad deal, as you pay a one time price of 1500p, and then all your drinks, along with the privacy is free. As long as you are buying ladies drinks fo your girl (around 450p per ladies drink), you can keep her there all you want. You will probably get a quick blowjob or hand job from the model in this room if you want. The waiters keep on coming in to check on you and your girl, so there isn't alot of time to fool around. IF you want to do that, you can pay 4000p to the mamasan, who will make your room private so you can have some fun with your model in the room.

The barfines are pretty steep and so are the ladies drink prices here. We suggest a back room where you can get more comfortable with your model, and then try to convince her to come to your hotel with you after she's out of work. This way, you'll avoid paying the 5000p barfine, and that will save you a quick $125 US dollars.


Filipina Porn Sites