Angeles A-gogo bar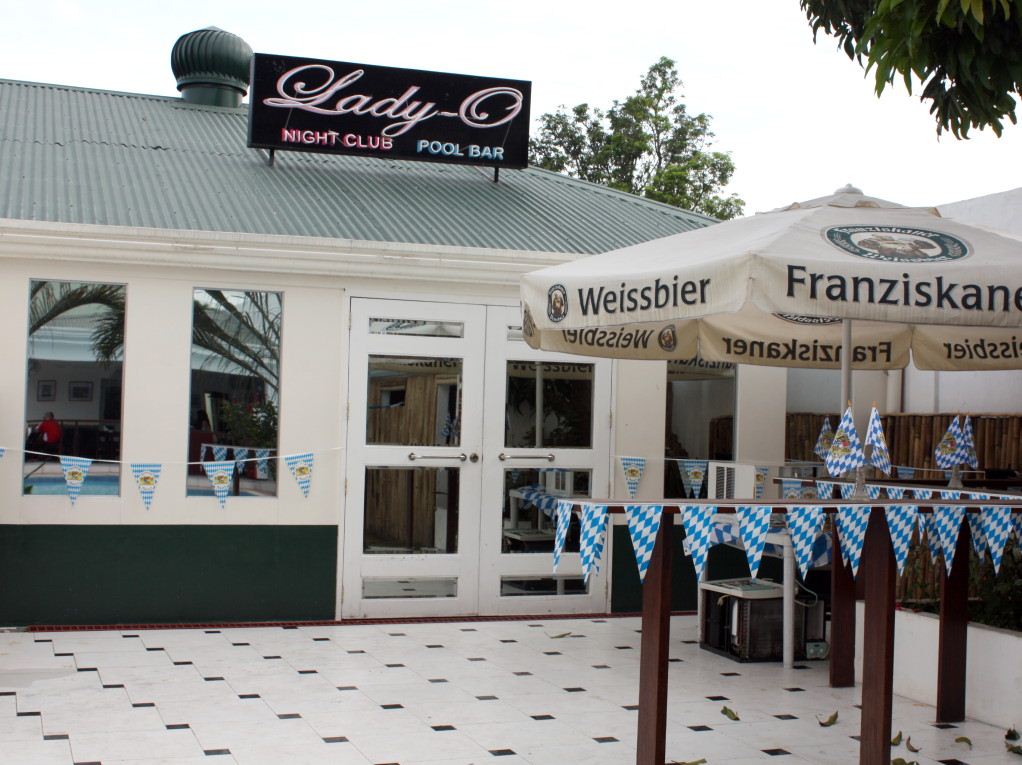 Lady O Bar
Don Juico Avenue (Permeter Road)
Balibago, Angeles City, Philippines

Updated: August 2010

website: http://www.lady-o-bar.com
The Lady O Bar is a new club opened inside the recentely renovated Euro Asia Hotel in Angeles City, Philippines. Clubs like this are nice, because it allows hotel travellers who wish to stay near the hotel, a place to have a drink and relax before going on their night time pussy crawls. The bar is open from 6pm to 3am Monday thru Sunday.

The bar is a small club, that holds around 40 dancers and 6 or 7 waitreses. There is room for 30 people or so. Drinks cost a cheap 70p and a ladies drink will only cost 125p (pretty good prices). As mentioned, the club has around 30 dancers. These dancers can be taken for barfine for only 1250p. All in all, the prices are dirt cheap for such a nice hotel club. However, the club does not take Visa or Mastercard, so make sure to bring some cash for your bill.

The club itself is nice, new and simple. It has a small bar and a small stage where the girls dance. The club has professional light and sound systems, making the visual and audio experience much better. There are sofa's located toward the back corners of the room to get more intimate if you should bring or meet a girl in the club. Some of the girls are cute, but with start up bars like this, you'll only have a few real keepers to choose from.

If you're looking for a place to stay that has a hotel bar and some simple amenities, then make sure to stay at the Euro Asia Hotel in Angeles City.
Philippine sex Club