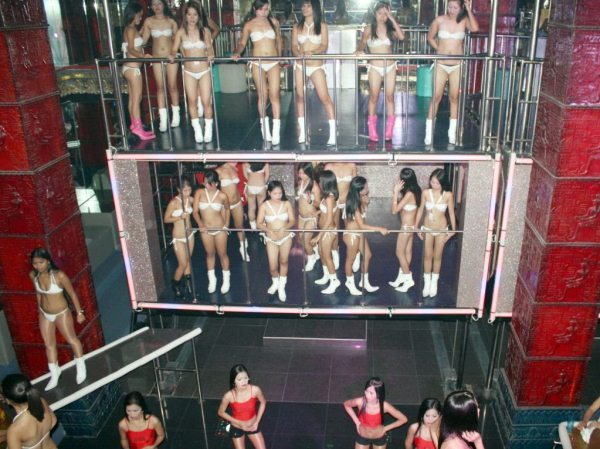 These are the Showgirls of the Golden Nile performing nightly!

The Golden Nile Ago-Go
Fields Avenue – Near McCarther
Angeles City, Philippines

website: http://goldennile.ph/
The Golden Nile is the newest club owned by the same owners of the Blue Nile. It sits down in the same area as their other bars. Blue Nile, Nero's Forum and Golden Nile are nestled right next to each other, among a few other clubs. The clubs are all high end clubs, comfortable seating, air-conditioned, and with great music. The Golden Nile is upstairs from the street level, as you'll have to take either stairs or an elevator to get there. The stage is relatively small, with two levels. The club has regular "Bargirls" dancers like most other clubs, and then they have Showgirls who do some group dancing during sets.

All girls are game, however, the Showgirls don't like to be considered as bargirls, but most of them, If you buy them a drink, and invite them out later, will show up at your hotel room. One German tourist, didn't have a barfine all week, and had one of the Showgirls from the Golden Nile at his hotel room religiously every night at 3:00am after work. This maybe one way to play these beauties if you're looking to spend time with a Showgirl.

The action of this club, leads you to want to come back again. It's smaller, an usually packed with people. The floors are roaming with either Showgirls or Dancers, looking to get a drink bought for them. We recommend spending time at this club, as it is upscale and packed with cute bargirls looking for a date.
Golden Nile Bar Girls Dance on Stage