Angeles A-gogo bar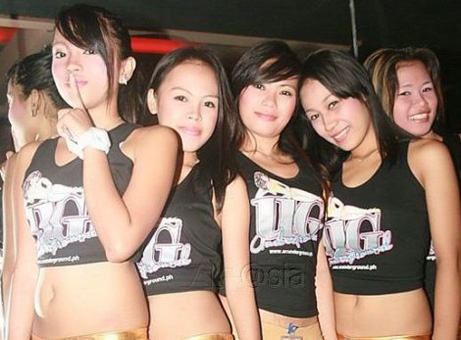 Some cute dancers at the AC underground Bar on Fields Avenue, Angeles City, Philippines


AC Underground Bar
Fields Avenue
Balibago, Angeles City, Philippines

Updated: July 2010

website: http://www.acunderground.ph/
Located on A. Santos Street, which used to be called "BLOW ROW" is a new club right across the street from the Wild Orchid Hotel called the Underground Bar. Sitting right next to the Honkey Tonk Bar the Underground Bar is one of the most recent clubs to open in Angeles City.

The club is small, but comfortable, featuring over 30 plus girls to have fun with. It has a little bar in the back, a stage to the left, with two poles on each end. Girls dance in the center stage area, while one girl will pole dance for the girls on either end of the stage. Seating is a plenty, and there is mirrors behind the stage, which provides adequate lighting to get good views of the girls. The club has a private VIP room which will allow you to have fun right in the bar, if you can't wait to get back to your hotel room. 65 peso's will buy you a San Miguel beer, which isn't bad for a bikini bar.

The girls here are sexy and rate anywhere from a 6 to 8 in looks. Considering the location to some of the newer hotels in Angeles City like the Wild Orchid Hotel and International. It's a great bar to have right across the street to get a beer and enjoy the entertainment.
Philippine sex Club