Makati A-gogo bar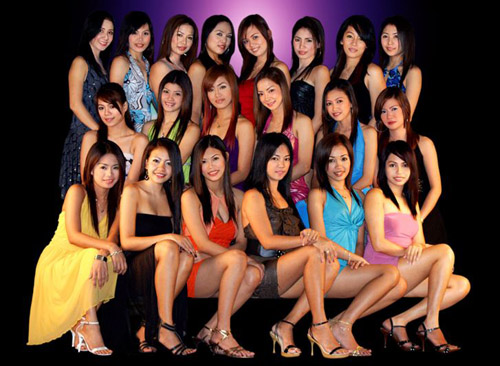 Angel Heart KTV
Mabini Street
Manila, Philippines

http://www.angelheart.bz/
Updated Febuary 2011:
Angel Heart KTV is located on Mabini Street in the heart of Metro Manila, Philippines. It is an upscale KTV Club featuring full figured young Filipino guest relations officers to cator to guest needs. The club has 20 or 30 models working during the evenings, a full waiter and waitress staff, and fun dance shows every 30 or so minutes to keep things lively in the club.

For the most part, KTV clubs in Manila are pretty nice places to sit down, meet girls and have a fun time singing Kareoke. The GRO's or Guest Relations Officers are there to take cre of your every need, whether it be a massage, giving a Karaoke song to the DJ, or cuddling up to you and making you feel comfortable in the club. Some KTV clubs have back private rooms, where you can get even more comfortable with the models. Usually, the girls will get you ultra horny, and try to convince you to barfine them back to the hotel room. Doing this at a KTV club can be expensive so beware of costs.

Clubs like Angel Heart KTV, especially in the Mabini area have a SYSTEM in place for pricing. Usually clubs will charge you a SET FEE, for example 500p for the first hour and a half, that covers your drinks for that hour and a half. Asian guests, such as the Koreans and Japanese don't seem to mind paying this and in some ways, you know what your bill will be depending on how long you stay. Angel Heart has this exact system in place, with an additional 300p per hour after the initial 500p entrance fee. So, if you stay 2-1/2 hours, you'll pay 800p for your drinks. Ladies drinks are 300p, and if you TABLE a model, you'll buy your GRO a ladies drink about every 30 minutes. This is what pays their wages, besides tips for other private services. All in all, the Angel Heart KTV is worth a look, at least to scope out the talent. You can pretty much get an idea by walking into the club to check out the talent, and can always walk back out if you are not satisfied.
Philippine sex Club