Makati A-gogo bar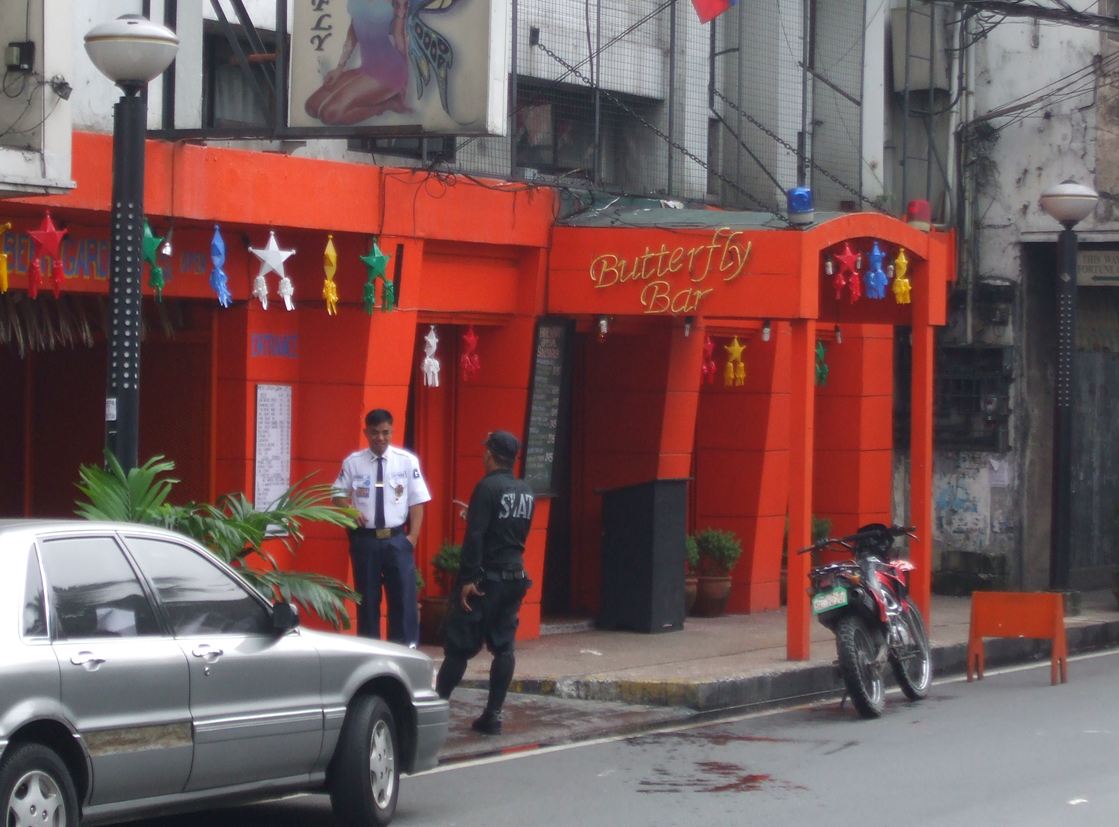 Butterfly Bar
Del Pilar Street
Ermita, Manila Philippines
Updated: September 2011:
The Butterfly Bar is a small but fun bar located near Amazonia, just down from the Manila Bay Cafe. It's a classic style agogo club, but with the look and feel of a regular bar. If you sit down and have a drink at the bar, you'll notice FREE LANCERS in and around the bar, having a drink, playing pool or chatting with customers. These girls do not work for the club, so there is no barfine. This theme is prevalent in the other clubs near the Butterfly Bar like Manila Bay Cafe and Amazonia.

The girls are nice, fun and very easy to approach. You won't find many stunners, and be cafeful, because FREE LANCERS do not have to have health inspections, like the bargirls at most of the agogo clubs in the Philippines.

The club has a hotel upstairs, where many foreigners stay for a cheap night. This way, foreigners can bring their girls back and forth from the clubs. Party. Fuck. Find another girl. Party more. Fuck more. You get the idea. The rooms are small, clean, and convienant. The Butterfly Bar is just another of the many places you can walk in and a filipina for the afternoon or evening.
Philippine sex Club