Makati A-gogo bar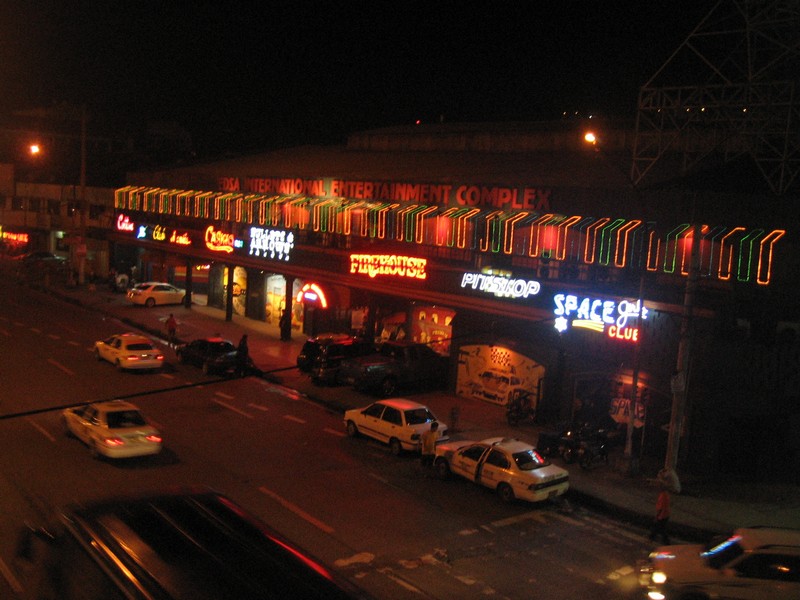 SpaceGirls
Edsa International Complex
Pasay City, Manila Philippines
Updated Febuary 2011:
Spacegirls is a "outerspace" themed club located inside the Edsa International Complex. The "Edsa Complex" as it is referred to, is a collection of agogo clubs inside one building. The complex sites across from the Heritage Hotel and Copacabana Hotel in Pasay City, just off Roxas Boulevard.

Spacegirls is a relatively small club, with around 40 to 50 bargirls, daning in two shifts on a small stage at the back end of the bar. The bar is darker than most clubs, and provides fairly sexy bargirls, although, alot of them seem to be Cherry Girls. You have your collection of Massage Girls and GRO's as well, roaming the floor. Just say "no" to a massage, and smile when you do so, unless of course you want a massage.

Barfines are standard here, 1000p for the barfine and 190p ladies drinks. The Spacegirls club has been open for around 5 years now, so it's doing ok. The club is just to your right about 40 feet after you enter thru the hallway into the Edsa Complex. Have Fun!
Philippine sex Club