Makati A-gogo bar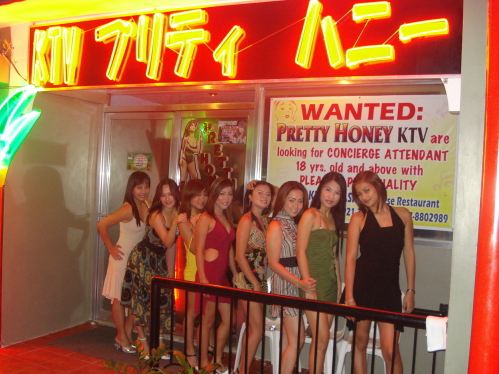 Pretty Honey KTV
Mabini Street
Malate, Metro Manila


Updated Febuary 2011:
Another small club located on Mabini Street is the Pretty Honey KTV Bar. The club employs about 30 GRO's, that will take care of your ever need while in the club.

The club is small on the inside, much like a narrow old style Bikini Bar in Angeles City. As you enter the club, there will be a stage on the left hand side, and seating on the right hand side. The stage has the typical KTV monitor and microphones where patrons get up and sing for the ladies. The GRO's are usually located throughout the club, most sitting to the back part of the room next to the stage.

The going rate for drinks is determined by how long you stay in the club. A SET, or the initial price is kind of like an entrance fee, but provides you as much as you would like to drink for the first 90 minutes of your stay at the club. Additional sets go for 1 hour at a time, which are an additional 300p per hour. So, if you stay at the club 90 minutes, you can drink as much as you like for 500p.

Ladies drinks are 300p, which are required if you ask a model to sit down with you and take care of your song requests and snuggle up to you while you are waiting to sing. The ladies are so-so, but there are some sexy curves in the club. The interior is lacking a bit, and it's a pretty basic club for paying 500p for the first set. You could probably do better at some of the better, higher quality club on the Mabini strip.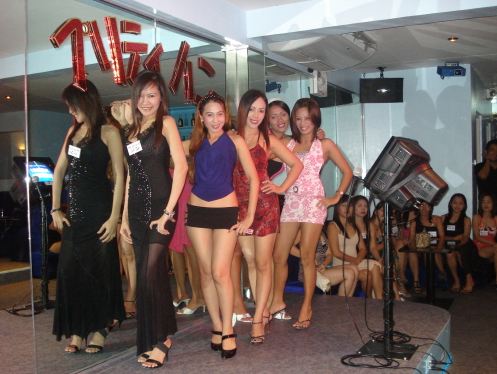 Philippine sex Club