Makati A-gogo bar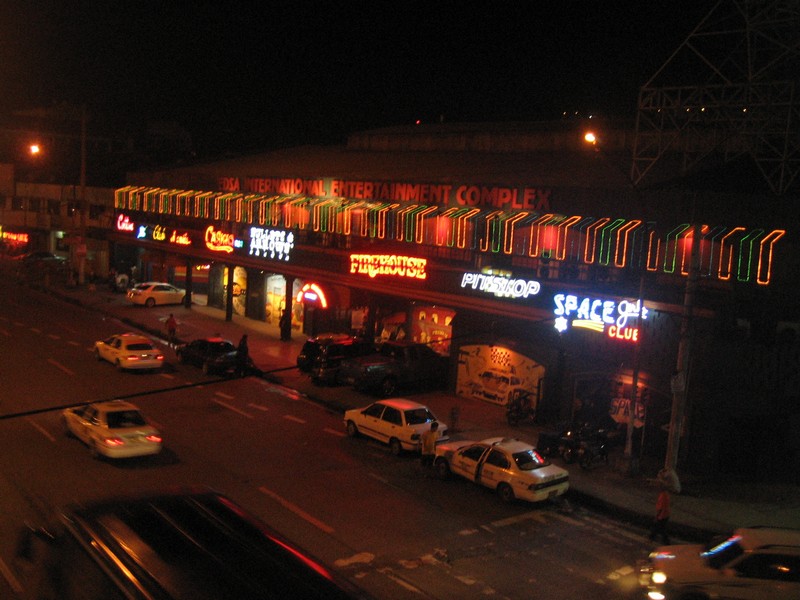 Firehouse
Edsa Entertainment Complex
Pasay City, Manila Philippines
Updated Febuary 2011:
If you are just stopping thru Manila, and staying near to the airport, the EDSA Entertainment Complex has everything a single guy needs and more. This complex sits right across from the Heritage Hotel and Copacabana Hotel - just off Roxas Blvd in Pasay City - between Manila and the Nino Aquino International Airport. The Firehouse is a well known club. The club actually dates back to the years when the bar district was located in Ermita (Manila area). Firehouse sits inside the complex amidst six other hot bars. There must be over 500 bargirls in this complex on any given night, and about 50 of those girls are inside the Firehouse. The bar is fairly large, with a it's decore matching it's name. You'll notice a Vintage Red Fire Engine on the stage, where the girls dance in two or three different shifts.

One thing about the EDSA bars, is that the Mamasan's don't push girls on you to buy them drinks. If you want to buy a girl a drink, you will have to ask them down to join you. This is really nice, as you won't be pestered all night by 20 different bargirls wanting a ladies drink. Barfines at the Firehouse are only 1000p, which make these bars way more attractive then it's Makati counterparts. However, a ladies drink was 325 peso's, so you need to be careful on how much you spend on the girls inside the bars. If you plan on taking a girl out of the bar, the cheapest way to do it is to take her somewhere else, outside of the EDSA Complex. This way, you wont' be paying 350p everytime you want to buy your girl a drink.

For the most part, we highly recommend the Firehouse. It's one of the nicer clubs to relax in and enjoy the girls. The quality varies from night to night, but you should be able to find a beauty if you arrive there before 9:00pm.
A Look Inside the Firehouse Bar
Philippine sex Club