Makati A-gogo bar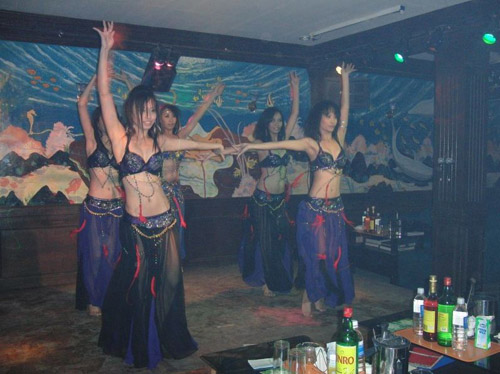 Kiss Me Mermaid KTV
1732 M. Adoriatico Street
Malate, Metro Manila

website: http://www.kissmemermaid.88navi.net/4.htm
Updated Febuary 2011:
Kiss Me Mermaid is a KTV Bar and Club located on Adoriatico Street in the heart of Malate, Manila. Adoriatico Street is a great nightlife street, featuring lots of bars, restaurants, and KTV bars. A stones throw from Adoriatico is Mabini Street where you will find many more KTV clubs for your evenings out.

Kiss Me Mermaid is a simple small club, with about 20 to 30 GRO's (Guest Relations Officers) and a fantastic place to relax, sing and meet some very beautiful models. The club has your standard 500p set price for the first hour and a half, and then 300pm every hour there after. That price gives you as much to drink, sing and have fun within those time frames. Buying a ladies drink will set you back 300p, but that's not so bad, because the last time we were in there, there were some hotties roaming the floor.

Not sure about a back room, but they keep the lights low, so you can meet, and snuggle with your new found GRO. Its a nice place to sneak away to for an hour or so, to drink, enjoy the dance group shows, and meet sexy models.

If you have the money to burn, and don't mind an upscale place to hang out and meet girls, then Kiss Me Mermaid KTV is definitely a place for a couple hours of fun.
Sexy Models Dancing at the Kiss Me Mermaid Girl KTV
Philippine sex Club