Angeles City Bars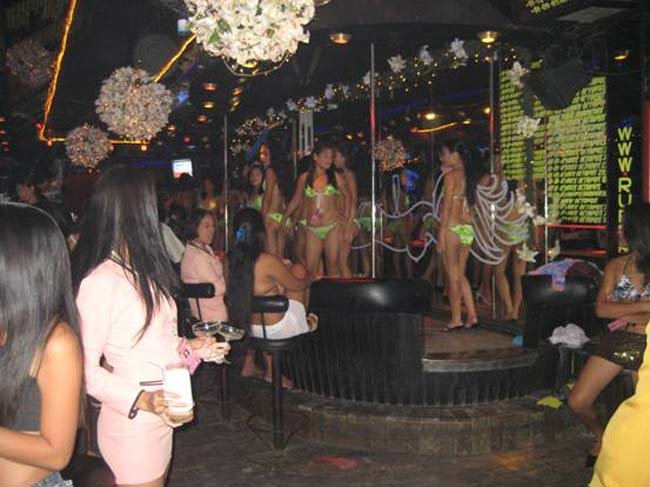 Champagne Club
Fields Avenue
Balibago, Angeles City, Philippines

Voted one of the best clubs in Angeles City, 4 months in the past 3 years, the Champagne Club continues to be one of the Philippine Sex Guides favorite bikini bars in Angeles City. Champagne offers a well stocked bar, a party atmosphere and numerous entertainers to make your night a memorable one!

The club is open from 6:00am to 3:00pm daily with happy hour between 6:00pm and 8:00pm. The bar has so many girls that there is only enough seating for around 50 or so guests. There are around 50 or so dancers on stage in two different shifts, and another 30 waitresses that will wait on you hand and foot during your time there.

The prices for drinks high here, with a beer setting you back around 95p. A ladies drinks are pretty fair, only costing around 150p. If you choose to barfine a lady from the club, it will cost you 1500p. That's pretty steep for AC, but a good price nonetheless, since the quality of bargirl is really good in this club. Who's complaining when it only costs you $20 bucks to get laid!
2011 - Sexy Filipina GRO dancing inside the Champagne Club
Filipina XXX