Makati A-gogo bar
The Jungle Nightclub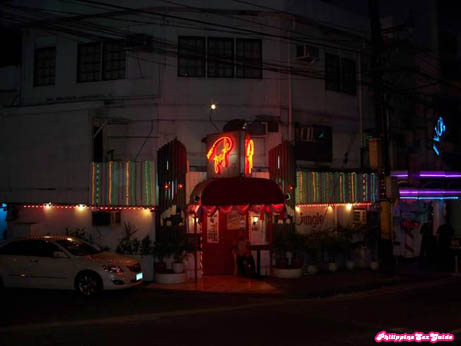 Picture of the Jungle Bikini Bar on P. Burgos Street in Makati, Philippines!
The Jungle Nightclub
P. Burgos Street
Makati City, Philippines


Updated February 2009:
The Jungle is a very small, but nice, bikini dance bar, a little bit up from the main bar district of P. Burgos. It's sits next to, or for that matter, is surrounded by the Ivory Jungle bar. The club is very well lit, with mirros behind the dance stage to the right of the entrance of the club. The stage is a small L shaped stage, that fits about 15 to 20 girls very tightly. The seating is made up of tables and stools in the center of the club, and couch seating to the back left of the club. The Bar sits in the back side of the club.

It's always an intereting time in this club, as you will be able to find gorgeous young 18 and 19 year old Bargirls here. The only problem is, the best looking ones, are usually Cherry Girls. The Cherry Girls don't "Put Out", or are saying they are Cherry Girls to entice a foreigner to pay BIG BUCKS to break their cherry. However, there are still a lot of cute 6's and 7's here, that will put out.

The bar is well lit so you can see the girls dancing on stage. Barfine is 3000p. Ladies drinks are in the mid range area, and regular customer drinks are priced ok. We put this on the Top 10 as this is a very comfortable bar to sit in and watch the sexy dancers. It's not really a place you can bring your date, like a Jools or Rogues, since it's small and limits your possibilities.
Philippine sex Club