Makati A-gogo bar
Rogues Sports Bar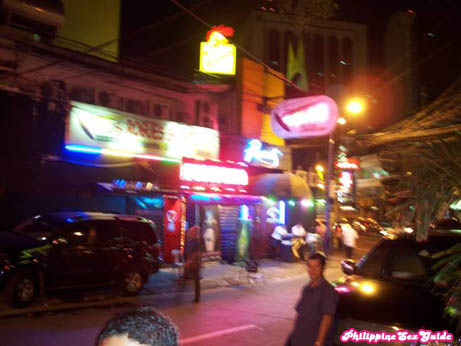 Picture of Rogues Sports Bar, located on the corner of P. Burgos and Makati Avenue.
Rogues Sports Bar
Corner Makati Ave and P. Burgos Street
Makati City, Philippines


Updated February 2009:
Rogues is a drinking mans bar, but a very hot spot to pick up beautiful bargirls. The club makes our Top Ten List of Bars in Makati, because of the laid back fun atmosphere and the wild young Pinay bargirls that work at the club. Rogues is right at the entrance of P. Burgos Street on the corner of Makati Avenue and P. Burgos. You'll have to climb a flight of stairs to get up, and you'll taken into a medium size bar, with lots of seating, pool tables and a three or four small stages scattered throughout the bar. There are bar stools in case you want to sit at the bar, or there are nice couches surrounding the club, with curtains if you want to get cozy with your gal in the corner.

The club features around 50 to 60 girls, dancers and GRO's roaming the club, dancing on stage, drinking and having a great time. This club is laid back, because they don't force you or make the girls attack you for drinks. You won't be able to resist the atmosphere, as this bar plays great music, the bargirls dance raunchy and the action is always great. Next time you're in Makati, you have to make this your first top for a drink. It will get you in the mood for the rest of the evening.
Philippine sex Club