Makati A-gogo bar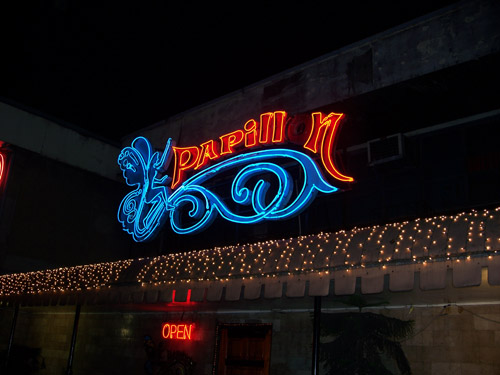 Papillon Agogo
P. Burgos Street
Makati City, Philippines
Updated January 2010:
Papillon is a great "old time" gogo bar that has been around for quite some time. The bar sits right in the heart of the Makati bar scene action. It's a small club, but quaint with a good group of bargirls. The club is open on the days and the nights, so there are two shifts of girls. The club also has back curtain areas where you can have a little more fun with the girl of your choice right there in the club. The club also has some upstairs rooms where you can go short time with a bargirl.

Barfines will cost you 3000p, and ladies drinks around 170p. There are always some cuties at this club and you'll meet some sexy dancers as well. Papillon, whether your in Makati, Angeles or Cebu is always a bar to stop at when visiting.
Philippine sex Club