Makati A-gogo bar
Dimples Bar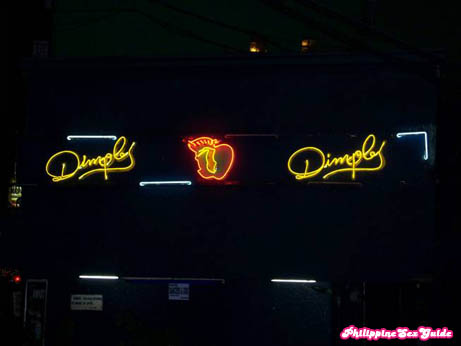 Dimples Bar
P. Burgos Street
Makati City, Philippines


Updated February 2009:
Dimples is owned and operated by the same owners of the Dimples down in Cebu, Philippines in the Mango Bar area. This club, is probably the best known of the two, as it has sat on P. Burgos street for a good 15 years now. The club is your typical Gogo Bar that is small, quaint, and offers sexy young models for take out – barfine. The club has a stage near the back of the club, and seating all the way up from the front to just before the dancefloor – stage area. The bar sits along side the right center part of the bar. The bar has nice comfortable couches, where you can sit and get comfortable having a drink with beautiful ladies. If the ladies are not dancing on the stage, they are sitting down mingling with customers.

Dimples is a great bar to visit, lots of fun, and a nice atmosphere to hang out. We suggest you stop in to check out the bargirls, or just to have a drink. You'll enjoy your time.
Philippine sex Club