Makati A-gogo bar
Hollywood Bikini Bar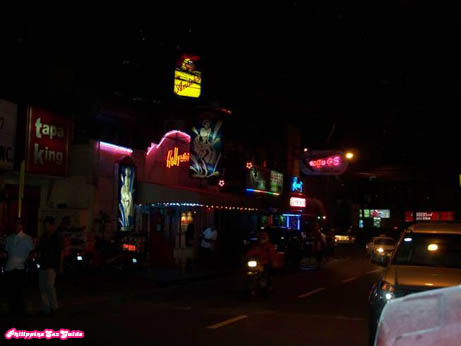 Hollywood Bikini Bar
P. Burgos Street
Makati City, Philippines


Updated February 2009:
The Hollywood Bar has been around for about 5 or 6 years now. The club is a very basic Bikini Bar with a nice stage, a side area with seats and couches to get more comfortable, and a good litter of sexy Pinay bargirls. The club sits near the entrance of P. Burgos Street right next to PussyCats Bikini Bar, and across the street from Flamingo Club. It's worth a peak, but this club, doesn't compare to the action over at Flamingo or the wild partying action upstairs at Rogues.

The inside of the club is done up nicely, with a nice stage and lots of mirrors so you can see all the angels. The barfine is a cheap 1750p, and the drinks are very reasonable for P. Burgos Street. It's a nice place to visit and potentially find a girl for the night to party with.
Philippine sex Club